Utopia: The Soul of Pearls from Italy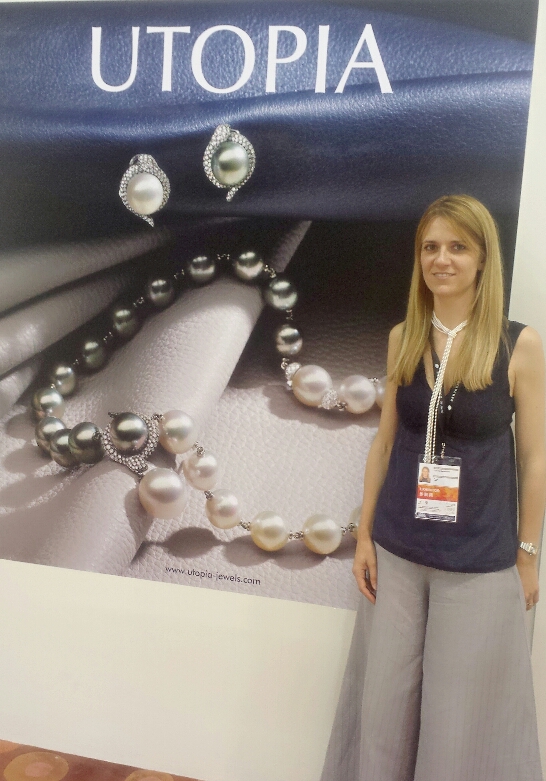 In 1944, Ferrando Gaia and his wife Silvia founded a small import/export firm supplying precious stones to the goldsmiths of Valenza. This brilliant intuition soon became a leading production and commercial enterprise. Now UTOPIA is a fine jewellery brand of Gaia SpA, an Italian company that has been operating internationally for 70 years, creating and distributing jewellery made with precious stones, diamonds and high quality pearls with a specialization in South Sea Pearls.
UTOPIA came to China last year during the Beijing Sparkle Roll Brands Culture Expo 2013 Fall and attracted many Chinese buyers on the spot. This encouraged UTOPIA to learn about the Chinese market and exhibit for a second time in Beijing at the Beijing Sparkle Roll Luxury Brands Culture Pinnacle Forum & Distinguished Exhibition 2014 Spring. MetroStyle met with Chantal Baronchelli, Business Development Manager of UTOPIA, and found out more about the company.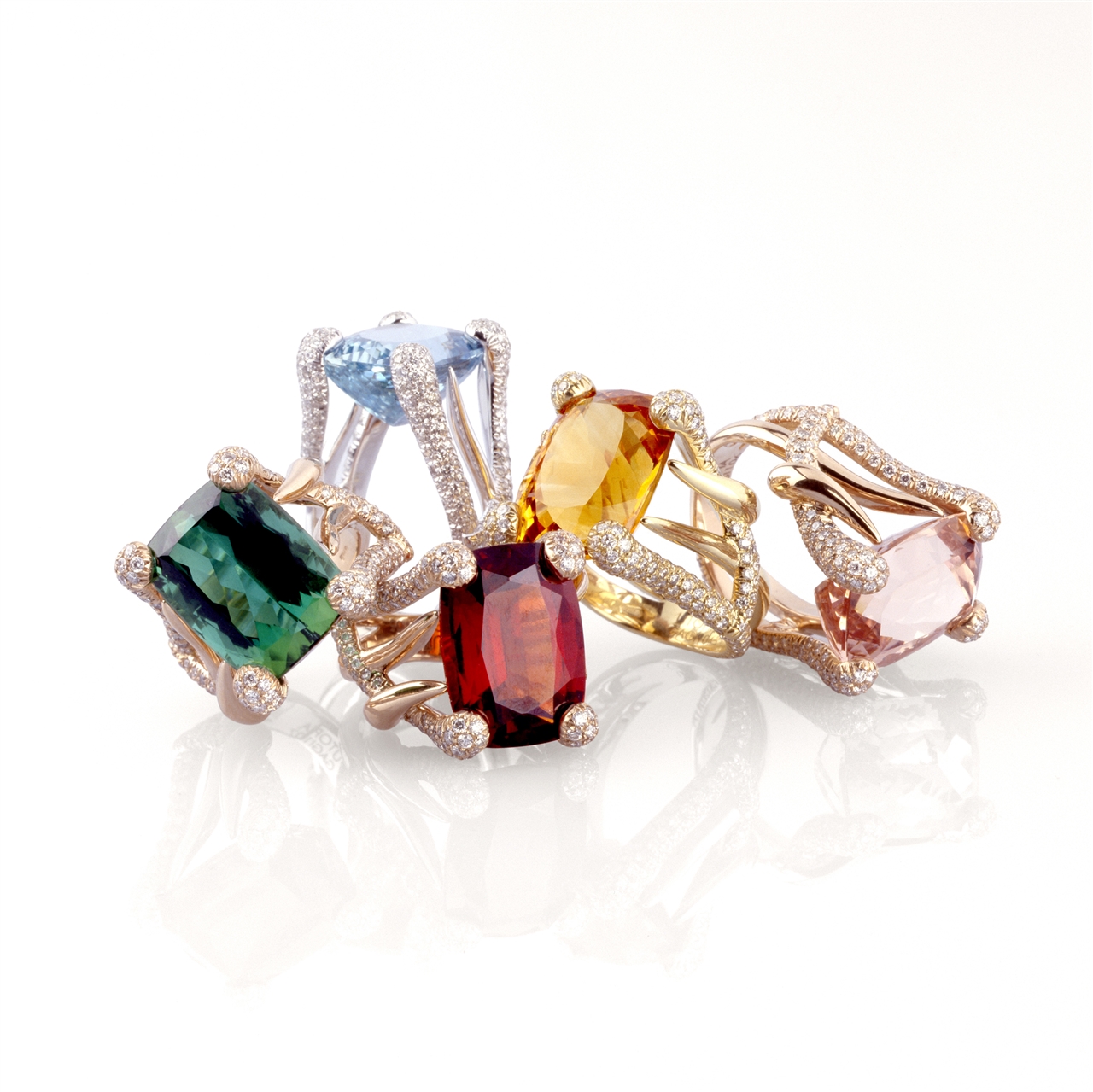 Where does the name "UTOPIA" come from?
Utopia has its roots in the Greek "U" "topos", representing an ideal, unique philosophical dimension resulting from the best human efforts. Symbolically, it is an island where a perfect existence is possible. These are the cornerstones upon which the Utopia project was born. Inventiveness, design and perfection in raw materials come9 together with outstanding craftsmanship in a superlative expression of the centuries-old Italian goldsmith tradition. It is only in Benvenuto Cellini's homeland that refined elegance could be merged with sophisticated and exceptional execution.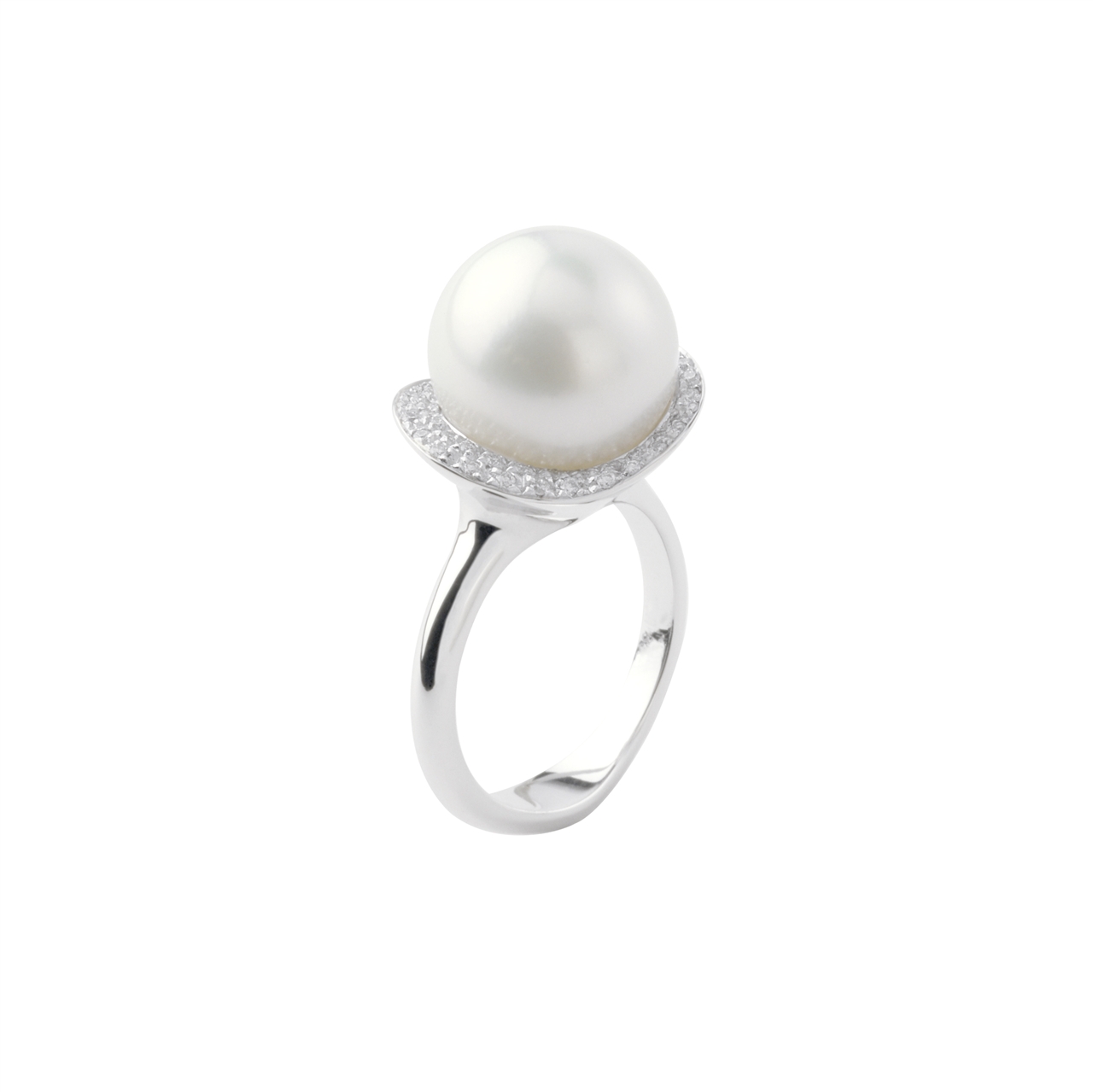 Why do you do pearl jewels? How do you differentiate yourself from other jewelry brands?
According to our Managing Director Anna Gaia, "Pearls have a soul, and each one is different. We want this uniqueness to come alive in our collections." UTOPIA reinterprets South Sea and Tahitian pearls, the precious gift of unpolluted Nature, through contemporary Italian design. By merging tradition with avant-garde trends, in particular fashion trends, UTOPIA creates collections of fine jewellery with innovative designs and colours.
There is a constant challenge to create unique, modern and precious jewellery in line with the times that instill the desires of a contemporary, refined and elegant femininity. "Utopia collections convey to you the same sensations and emotions that we ourselves experience when we first imagine and create them." Anna Gaia once said.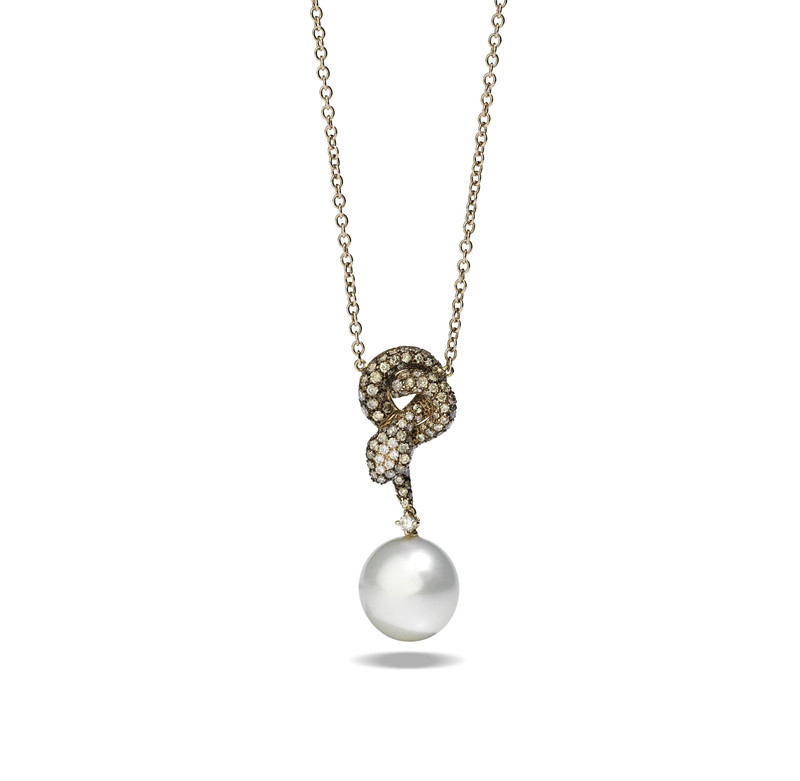 Tell us more about your collections.
Utopia design is intricately linked with Italian aesthetic intuition, expressed in a refined and elegant style. The exclusive nature of UTOPIA collections stems from clean lines, a strong personality and the work of a team of designers specialized in the goldsmith's art. The world is a source of inspiration for shapes, colours and sounds. Stealing the show are the most precious raw materials: pearls, precious stones, diamonds and gold. The first collection - Legato - recalls the sinuous crisscrossing of vine branches in the Tuscan countryside. One of the most successful lines, Bolero, was inspired by the freshness of jasmine flowers. The Melody collection is an abstraction of notes on a musical staff. Eden brings together two natural and mysterious elements, snakes and pearls, to create jewellery that expresses a balance between land and sea. A combination of innovation and high quality make Utopia collections a beacon of Italian fine jewellery.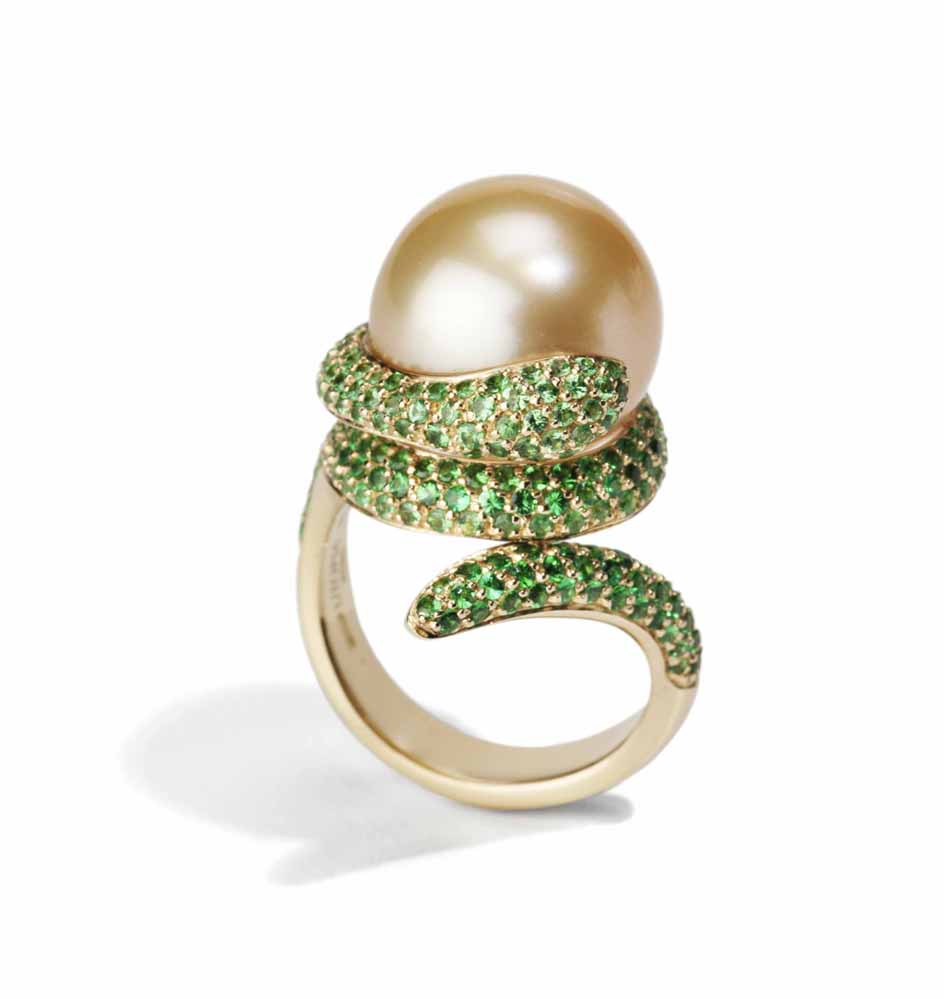 What's the secret to the brand's success?
The exclusive nature of Utopia jewellery is the result of its creative process, from the designer's original idea to its definition, and on to the development of the entire collection. Different sources of inspiration, attention to detail and care in the choice of materials, and the hand of an expert goldsmith make Utopia jewellery a unique expression of precious elegance.
Just like the Unique collection, a clever union of Italian craftsmanship and creativity, Utopia offers one-off pieces of great value that are a true pleasure to wear.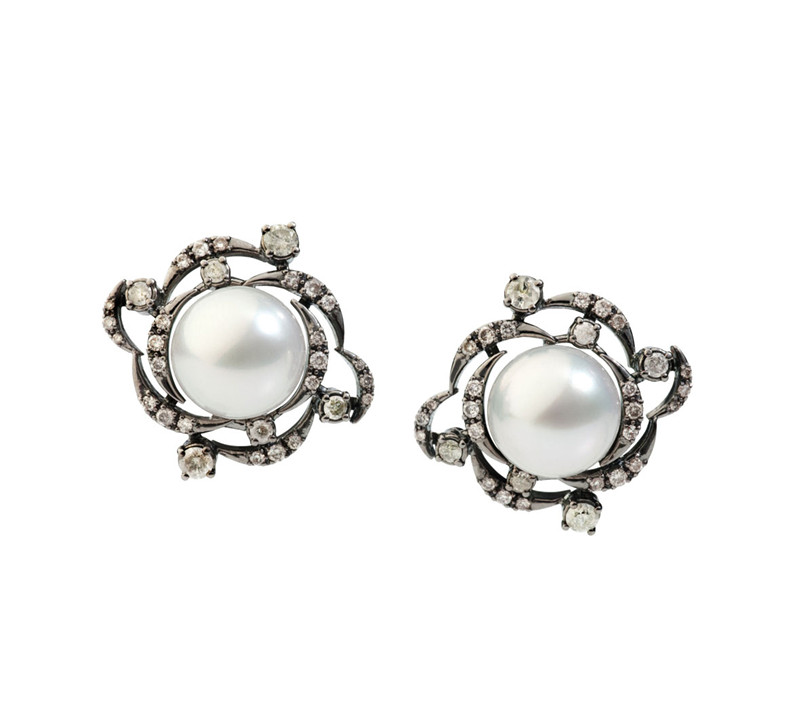 What's UTOPIA's vision?
Beyond fashion, towards perfection. Utopia jewellery transcends fashion and style and maintains its value in time. The quality of the materials used, the charm of pearls, the accurate and careful manufacturing process, and the elegant and refined style are universal values that last forever. But it is the unforgettable emotion encapsulated by a piece of jewellery that is the real priceless value.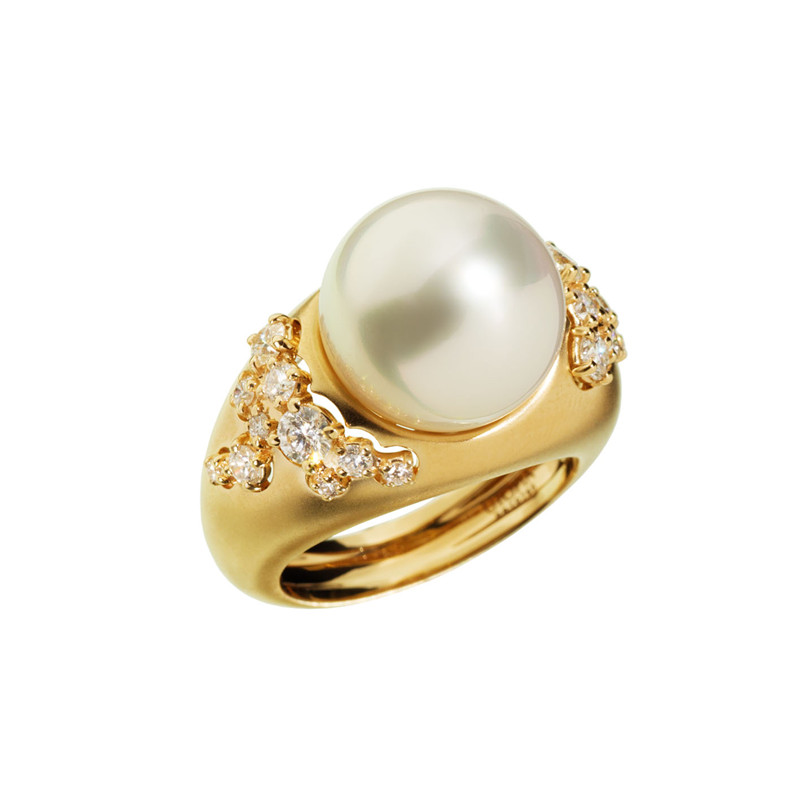 How do you guarantee the quality to customers?
All items of Utopia jewellery are accompanied by a certificate of authenticity that guarantees the natural origin of all the pearls and precious stones used. The certificate includes an identification code, a picture of the item of jewellery, the main characteristics of the gems and other useful handling information.

Moreover, Utopia guarantees that the diamonds used in its jewellery come from legitimate sources that are not involved in financing wars, in accordance with United Nations' resolutions.
Can we buy UTOPIA products in China?
Currently, no. But we are talking to local distributers and expecting to open one or two shops soon. You can visit www.utopia-jewels.com to learn more.