Lavish Lovers VS. DIY Brides
They say it will be the happiest day of your life. Surrounded by the people you love, you look radiant, the weather is perfect, and your favorite flowers adorn the room. Then, as if things couldn't get any better, you stand beside your gorgeous soul mate and vow to spend the rest of your lives together. In your head, it couldn't get any more perfect, but is it possible to make reality as magical as your dreams?
There are a lot of details to consider when it comes to planning a wedding. From deciding on the best location, to the massive job of finding and affording your dream dress.
Most brides and grooms start planning their wedding approximately a year before the actual date, but some can take even longer. Wedding locations can book up months or even years in advance, so you'll need quite a bit of time in between announcing your engagement and having the location available.
During the planning process, most people spend an average of 20 to 30 hours planning the details of the wedding. This doesn't include the time spent looking at all the different locations, pouring over bridal magazines, and shopping for the perfect dress. The 20 to 30 hour figure refers simply to coordinating all the details you need to make the wedding go off without a hitch. If you have a more complex wedding, if you are inviting lots of guests, if you are having a destination or beach wedding, or if you are making decorations yourself, planning a wedding can take even longer.
When it comes to putting together you big day, you can expect a few surprises along the way. Cancellations, mix-ups, and unforeseen circumstances, such as extreme weather, are just some of the factors that can turn a blushing bride into a bridezilla. Although it always pays to be prepared, even the most meticulous preparation won't make you completely curveball-exempt.
Needless to say, organizing the happiest day of your life can be hard work. In fact, it has been said to be one of the most stressful life events many experience. And it's not just the bride that experiences wedding-related stress.
A study has found that almost one in four men say making arrangements for their big day was the most stressful thing they have ever done. The study revealed that friends and family are a major source of anxiety in the run-up to the service for both the bride and the groom, with the most challenging task being deciding who to invite.
38% of couples interviewed said they experienced stress over their wedding budget, while 35% admitted that they felt pressure to keep their wedding guests happy and entertained on their wedding day.
In some cases, such pressures can threaten to ruin the big day and get the marriage off to a bad start, the poll of 2,000 men and women found.
Getting engaged and planning a wedding is supposed to be the highlight of your life, right? However, often the stress of planning your wedding can really spoil the excitement.
More and more brides are now deciding to leave the stress down to a professional wedding planner, who will be able to calmly work with and guide the bride and groom to creating the wedding of their dreams, as well as handle all of the stressful appointments and phone calls necessary to making the vision a reality.
Yuki Liang , who is from Iwish wedding planning agency, explains how their services include assistance with the design, planning and management of a client's weddings/events, as well as the coordination of all of the details involved in the process. Liang says, "this includes ordering flowers, negotiating contracts with a photographer and videographer, and arranging for musicians and properly booking all wedding vendors. We (also) advise on color selections, ceremony and reception locations and menu choices."
The most obvious advantage for having a wedding planner is to free the bride from all the worry, leaving her to focus on her 'wedding day glow', instead of having to worry about all the tiny details. The wedding planner will do all the stressing and preparation for you. Also, with the wedding planner's network of suppliers, she or he will be able to negotiate and haggle with suppliers individually.
But of course the services of a wedding planner come with a premium. Wedding planners normally charge a fee of around 10 to 15% of the total wedding budget. You may also have to deal with your wedding planner practically on a daily basis to ask for your approval on every little detail about your wedding day. Finally, if you're the person who enjoys doing things your way, having a wedding planner may leave you with a feeling of detachment. Even if you gave your input, you may feel that your hand may not have been in the creation of your magical wedding. And you may not like that.
Regardless of your style, expectations, and budget, MetroStyle has the ultimate guide to planning your dream wedding. Whether you're a super chic saver or willing to splash the cash on your big day, we'll show you how to create the day of your dreams.
VENUE
The questions of where and when a wedding will take place are not always as easy to answer as a couple would like. Gone are the days where a couple would select the one wedding venue in their hometown and then check that task off the wedding planning list. Since the number of wedding venue options are infinite now, couples need to think about a wide variety of questions before they go ahead and select their space. Choosing a wedding venue might seem like a task consisting only of liking a space or not, but in reality there is way more to consider than that.
With all the emotion and excitement that comes with the early stages of wedding planning it is very easy for couples to see a venue, get excited and sign the contract. While it may seem ho-hum, remembering to consider the logistics of the venue can actually save you big headaches later on. Everything from how many guests you will need the venue to fit, the season and time of day you want to have your wedding and any special accommodations your guests might need.
Couples probably have a good idea of the season they want to tie the knot, which can also help to shape the wedding venue search. But don't forget: many venues might showcase images from a beautiful season like summer on their websites, so make sure you ask to see pictures from the season you intend to get married. If the venue holds weddings in all seasons, make sure you ask questions such as, "Is there heat and air conditioning? Is there a 'backup' space if all of a sudden it starts to rain? If there is a good lighting so that our guests will be able to see as the evening goes on?"
While getting married might be one of the most self-absorbed times in a person's life, you take into account any special accommodations your guests might need when selecting a venue. While any established wedding venue will have proper accessibility for people with disabilities, a venue that is not typically rented out as a business might not have full wheelchair access.
In recent years, more and more people have been choosing to escape their humdrum hometowns for their nuptials and opt for destination weddings. Well, what could be more idyllic than finding a beautiful and exotic spot to say 'I do'? Yuki from IWish wedding planning company says that for many couples choosing to hold their wedding in China, some of the most popular destinations include landmarks such as the Great Wall and Beijing's trendy art district. "(The) Great wall, traditional courtyard homes, Dashanzi Art District are quite popular wedding venues for foreigners", She explains. "But local couples prefer hotels because there are better facilities, so they are relatively easier to arrange."
Of course for those who want to get married in a foreign country, having a trustworthy planner is a must.
Yuka Korevasu has been working in the wedding industry for more than 15 years. After spending a number of years working in the fashion industry, she eventually found her calling and launched Tirtha Bridal together with her husband. Their vision, she explains, is to "create a unique and unrivalled wedding in Bali".
Bali, with its year round sunshine, beautiful whitesandy beaches, and crystal blue waters has become one of the top wedding destinations in Asia for couples from all over the globe. In recent years, more and more Chinese couples are also choosing Bali as their dream wedding spot, and many of them are choosing an expert like Yuka to make their dream wedding come true.
VENUE: SPLASH THAT CASH!
What better way to celebrate this incredibly joyous event than in a spectacular grandiose hall or hotel? Yet if you want to go the extra mile and splash out on an extravagant wedding venue, there are some which are definitely off the matrimonial chart.
You could find a worse place to arrange your nuptials than at the imposing Laucala Island. Situated in Fiji, this tropical resort can accommodate up to 80 guests and is the height of exclusivity. There is also a range of diverse activities to help you relax from water sports and kite surfing to a dedicated equestrian centre and an 18 hole championship golf course. With ingredients grown on the premises, including coffee, you will be in for a real treat.
If you have half a million dollars, then you can always hire out an entire island. Based in Florida, Little Palm Island is an extensive islet which can be rented out for a duration of three days. With unbeatable romance, this Florida key position is in high demand. Stretching across five acres, it enjoys clear blue waters which are only reachable by boat or seaplane. There are several sites tochoose from including pristine sand and a manicured Zen garden with majestic harbour views.
VENUE: MODEST ALTERNATIVES
The setting of the movie Eat, Pray, Love provides everything a couple needs to create their dream wedding. Beautiful beaches, breathtaking waves, sunshine, and, surprisingly, cost efficient luxury.
Best of all, wedding planners, like Tirtha Bridal have already recognized that the destination is fast becoming one of the favourite choices for wedding locations in Asia.
As the CEO of Tirtha Bridal, Yuka Koreyasu is in charge of supervising and consulting a team of wedding planners. "The planning of a wonderful wedding is all about being attentive to details, thinking innovatively andacting efficiently," she explains. A good half of Yuka's clients are now coming from China. "Chinese consumers are becoming more and more interested in overseas weddings and photography. They are no longer interested in having the usual run of the mill weddings back home for 1000 people."
China is in close proximity to a number of beautiful countries, including Thailand and Malaysia, but Yuka says that couples are choosing Bali because of its friendly people, and the added unique touches, such as little Balinese page boys and flowers girls in ethnic Balinese costumes bringing an essence of the wonderful local culture to a wedding ceremony.
But if a destination wedding is out of your and your family's price range (let's face it, covering the cost of flights for all your nearest and dearest is not going to be cheap), then why not opt for a garden wedding at home?
You don't have to break the bank to have a beautiful, meaningful wedding day. First - and most importantly - remember that you only truly need three things to have a successful wedding day: a bride, a groom, and an officiant. Everything else is optional fluff. Remembering this will help you make some tough financial decisions during the planning process.
When it comes to music for your big day, you don't need to splash out on a live band. Have an iPod or iPhone? Then you have your DJ. Playlist weddings are becoming increasingly popular, because couples can choose exactly the music they want to hear, no matter how obscure or alternative it may be.
Load up playlists for each portion of your wedding: pre-ceremony, ceremony, cocktail hour, special dances, dinner, dancing, etc. Ask a member of your wedding party to act as MC for special announcements. With live DJs asking upwards of $500 for four hours, and bands costing in the thousands, using an iPod can save you a pretty penny, and be completely personalized.
But if the idea of live music is something you really don't want to go without, try hiring musicians from a local music school to play at your ceremony. They could be just as skilled and will definitely be far less expensive.
DÉCOR
What's the one thing that dictates the wedding decorations, floral arrangements, invitations and just about everything else associated with a wedding? Color! Whether it's bold, bright hues or soft pastels, color plays one of the biggest roles in planning a ceremony and reception. If you're a bride who's in love with color, but you're not quite sure how to find a signature shade and make it work for your big day, we can show you how to choose wedding colors that reflect your personality and creative ways to incorporate them in your venue.
Your wedding color scheme has the power to set the vibe, so choose wisely. The setting should be your first consideration. Look at the colors used in your venue's carpeting, drapery, and decorations, and choose a color that complements both your style and the surroundings.
When choosing your wedding flowers, don't be swayed into choosing a particular bloom just because it is a common choice of 'wedding flower'. If roses or hydrangea are your thing, there's no reason why they shouldn't incorporate them into your wedding décor. Let the flower color inspire – either making it the dominant shade or using it as an accent – and it will all come together.
DECOR: SPLASH THAT CASH!
One of the most iconic couples of our time is Prince William and Kate Middleton. Kate and William's wedding was the envy of every little girl who dreamed of growing up to meet her prince charming, from the horse drawn carriages right down to the Sarah Burton/Alexander McQueen wedding dress. The whole lavish parade is estimated to have cost over £50 million.
DECOR: MODEST ALTERNATIVES
Wedding flowers can easily run you in the thousands. To cut costs, make sure you order only blooms that are in-season. Order loose stems and make the arrangements yourself. This is not nearly as difficult as it sounds! You can also order your flowers online for a fraction of the cost of a traditional florist.
You might also try ordering flowers without mentioning they're for a wedding, because sometimes the simple mention of matrimony can bump the price up a couple notches. Just say you're buying flowers for a party.
TRANSPORT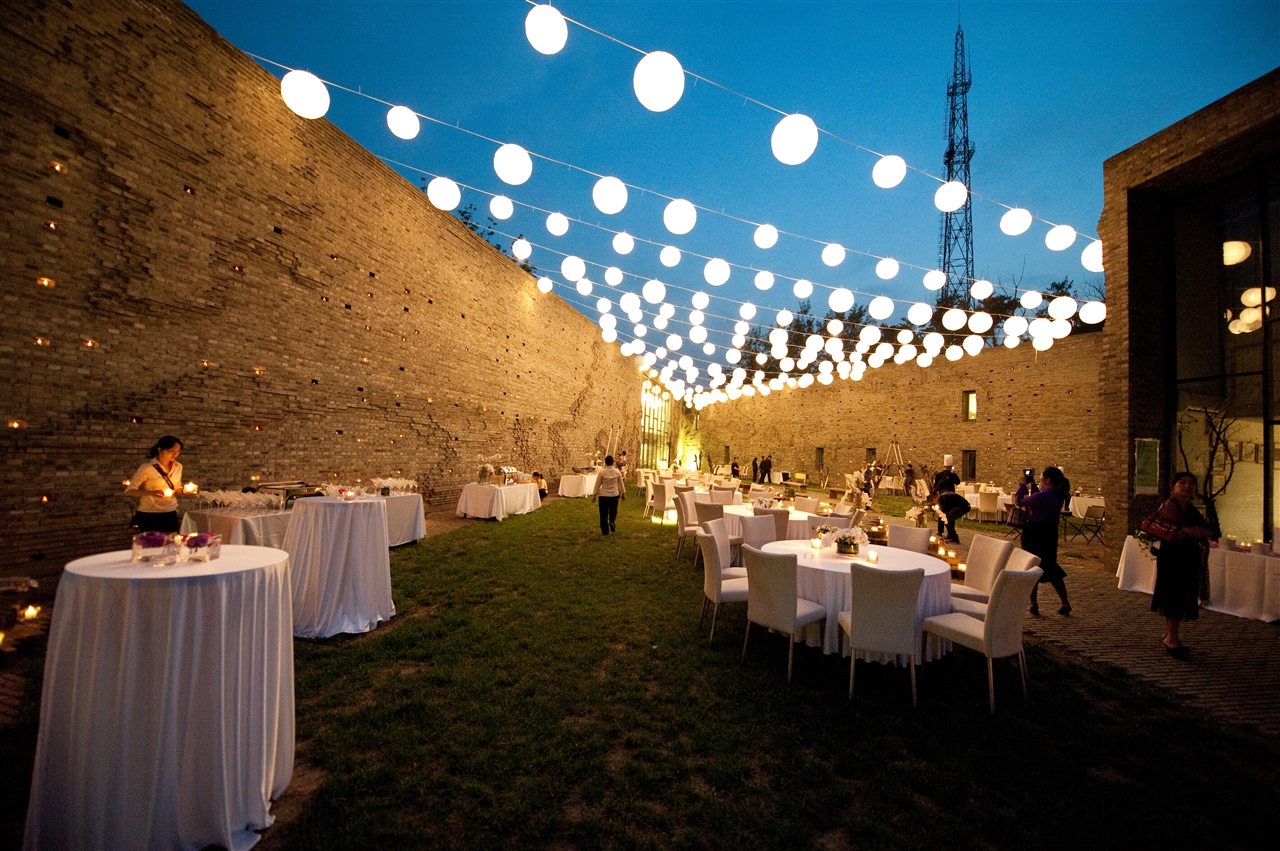 For your big day it can often be fun to arrive – and leave – in style. Every good princess should have her carriage and those carriages come in all shapes and sizes.
Whatever mode of transportation you choose, remember to consider practicalities. Arriving in a horse and carriage may be your fairytale dream, but this option isn't suitable if you need to cover a considerable distance. The bride's hair and makeup may also not survive a trip in an open-topped vehicle, especially in wet or windy weather.
Have a contingency plan for open-topped vehicles because even in summer the weather can be unpredictable. For enclosed vehicles, remember to ask about air conditioning and heating – you don't want to be hot and bothered or shivering cold when you arrive at the venue. It also pays to think about the bride's attire – is there room inside the vehicle for the bride to travel comfortably without wrinkling or damaging her gown?
If the car is being used as a backdrop for photos, ensure both the vehicle and its decorations match or complement the colors used for the wedding party's attire.
TRANSPORT: SPLASH THAT CASH!
Ok, so it may have been twenty years ago, but do you remember when Sting and Trudie Styler got hitched? Minds were blown when the bride made her entrance astride her equestrian transport as the groom held on to the reigns and guided the steed to an 11th century house of worship near the couple's Wiltshire home. Although a similar scene at your own wedding may seem a tad OTT, it also inspires us to have some fun and be creative with our wedding planning.
Rather than choosing any old mode of transport, choose something that complements your personalities and the theme of your wedding. A Rolls Royce, Jaguar or limousine is a classic choice, or if vintage is your theme, you may want to hire Model T Fords or horse-drawn carriages. If unconventional is more your style, don't be afraid to use your imagination! For a twist on the traditional, consider travelling in a Hummerzine, a retro scooter or sports car, or why not make an unforgettable entrance in a helicopter or boat if you really want to splash out. On the other hand, you mayprefer to choose a mode of transportation that is personally meaningful, such as a tractor if you live on a farm or a London taxi if you have British connections.
TRANSPORT: MODEST ALTERNATIVES
If transportation is an area where you would like to keep costs down, you could use your own car, travel in taxis, or borrow vehicles from friends or family. If you decide to borrow cars, ensure they are spotlessly clean, have a current WOF and registration, and that the oil, water, tyres and petrol have all been checked!
If you want to offer transportation to your guests, consider hiring a double-decker bus and having glasses of champagne served on board – it's sure to get everyone in a celebratory mood! And if the venue has extensive grounds requiring guests to walk for a significant distance, consider arranging for golf carts to transport elderly guests to and from the carpark.
DRESS
As much fun as shopping for a wedding dress can be, it can also seem like quite a daunting task if you don't have an idea of what you want.
However, with a little time and patience, the right dress is out there for you. Stylists recommend remembering four key words: fit, flatter, flair and funds. If you stick to these guidelines, the journey to finding your dream gown will be a lot easier.
First of all, you need to consider whether your dress fits your style of wedding. Is your wedding ceremony or reception going to incorporate cultural traditions and customs? If so, you may want to choose a dress that represents your heritage, like a bright red sari or a silk kimono. If you'd rather merge elements of your culture with Western traditions, look for a dress that will coordinate with special accents, such as an heirloom shawl or a meaningful henna tattoo. Are your religious beliefs more on the conservative side? Modesty doesn't mean you have to sacrifice style! Shop for gowns with lace cap sleeves and fabulous sequined bib necklines.
Of course, be sure to consider the season when choosing your gown. If you're getting married outside during the summer months, shop for dresses made of lightweight, airy fabrics with minimal beading and layers to keep you from feeling hot and sticky. For colder months, heavier fabrics, like satin and taffeta, are more appropriate, and warm, stylish wraps, such as a mink stole or a cashmere cardigan, can be an elegant addition to your ensemble.
Finally, make sure your dress fits the venue. If you're having an outdoor affair at the beach or in a botanical garden, opt for a simple, breezy wedding dress. Is your wedding going to be a black-tie event? Make sure your dress is equally as formal and reflects the tone of the evening. Go for the Monique Lhuillier dress with the silk organza ruffle skirt, and bring the drama!
Does the dress flatter your figure and style? You only get to wear your wedding dress once in your life, so make sure the gown you choose is a direct representation of your style. While you might like some of today's trends, like larger-than-life, avant-garde style ruffles, be mindful that you don't want to look back on your wedding photos years from now and feel like your dress was over the top. Tall women should try gowns that give them a long and fitted silhouette. If you're short and petite, trumpet style dresses will work for your figure, but beware of tea-length gowns -- they'll make you appear shorter than you really are!
Girls with fuller figures might like tight-fitting dresses made of heavy, sturdy fabric; loose fabric will hang off of curves and won't flatter. Wearing a corset (which can work wonders) is a great way to appear svelte in any gown. If you have more of a boyish figure, opt for a mermaid silhouette, which creates an hourglass. Also, choosing a dress with ruching at the bust can help a small chest appear larger.
THE DRESS: SPLASH THAT CASH
Designer dress splurges happen to even the most frugal bride. Women who tend to pinch pennies on a regular basis may spend $5,000 or more for the latest Monique Lhuillier or Vera Wang gown. Many brides may try on a designer gown just for kicks, only to realize why these labels are so highly coveted. On the other hand, women who regularly break out the credit card for the latest designer handbag may be perfectly happy with an off-the-rack dress or a hand-me-down from Mom.
The real question, of course, is whether the dress is a worthwhile investment. How can you rationalize spending 10 grand on a gown when there are designs out there retailing for hundreds?
THE DRESS: MODEST ALTERNATIVES
Cheap wedding gowns can be beautiful and stylish. Staying on budget for your wedding shouldn't determine how beautiful or sentimental it will be.
Once you have decided the style and theme of your wedding, you can move forward with ideas for your wedding gown. Like most brides, you probably want your dress to match the theme and style of the wedding. For example, you may not want to wear a formal dress with a long train if your wedding is at a scenic outdoor location like a beach or lakeside.
If you are a one-of-a-kind of bride, shop Vintage Shops for a unique look at a great price. Maybe you could even rent your wedding dress and the bridesmaid's dresses. Bridal rental shops are in many areas and are also a great idea if you are having a themed wedding.
Another great way to save money is to check out your mom or grandma's wedding gown. Not only will it add a special meaning to your wedding, but is also a huge money saver.
One of the massive advantages of living in China is the huge number of tailors and seamstresses dotted around the city. Why not get creative and create your dream dress from scratch, from the fabric, to the fit, to the shade. A handmade dress ensures you really get what you want.