Renaissance Beijing Capital Hotel Launch Creative Renaissance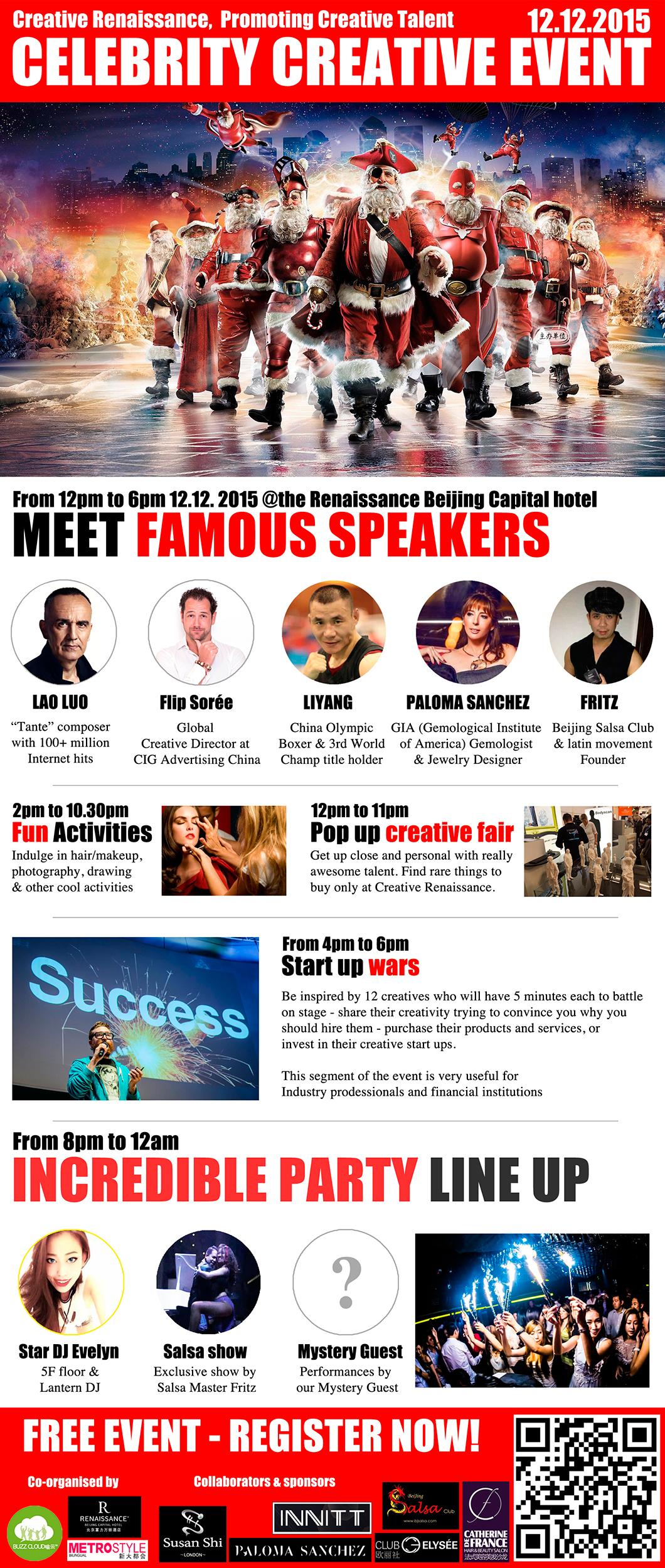 (November 24, Beijing, China) In collaboration with Buzz Cloud嗡云 and MetroStyle, the prestigious Renaissance Beijing Capital Hotel launch Creative Renaissance, a new initiative to connect and promote creatives with professionals, creative agencies and financial institutions throughout 2015 and 2016.
From 12pm to 12am on December 12 join the first of six events as hundreds of inspirational and stellar minds from music, film, art, fashion, design and technology will converge to share, create and innovate at this one-day creative festival. The event is free to guests who wish to attend throughout the entire day.
From 2pm to 5pm, well known leaders of industry including Flip Sorée, the Global Creative Director for CIG China, Lao Luo famous for releasing "Tante" which attracted over 100 million internet hits as well as Liyang who represent China in the Beijing Olympics and finished third in the World Boxing Championships in 2007 will hold talks; Other speakers include the Founder of Beijing Salsa Club Fritz P.Labinghisa and exclusive Jewelery Designer Paloma Sanchez.
Between 5pm and 6pm, there will be Creative Battles. 12 talented creatives out of 30 participants will be provided 5 minutes each to present their creativity and pitch their ideas to industry professionals and financial institutions in the hope to gain new opportunities.
"We believe in the power of creatives who have struggled by their own sweat and tears to get noticed, Creative Renaissance is the perfect platform to make a difference". Says Lazius Kaye, founder of Buzz Cloud.
Whilst there will be tons of live activities throughout the day including hair and makeup workshops, portrait photography, drawing, virtual reality, interactive games, dancing and more, there will also be a Creative Market from 12pm to 12am pop up fair where all the creative participants will be provided a space to showcase their talent and meet up close with the guests; at night there will be a night show.
The show includes performances by Guest DJ Evelyn who is known in the DJ circles as she usually performs in most big clubs in Beijing including Lantern and Liv Club. To compliment to her act and add atmosphere there will also be a couple performances by a local Jazz singer and a special performance by Fritz P. Labinghisa at the end of the night.
This event has attracted the Embassy of Peru in China to participate. Ambassador Juan Carlos Capuñay states, "Creativity is the human ability to generate ideas and innovation is the mean to implement those ideas. Perú and China are two ancient civilizations, rich in culture, history, art and natural beauty. I would like to congratulate Creative Renaissance for the creation of this platform of innovation and creativity, initiative that will set the foundations of a NEW WAY OF LIFE."
Other guests of honor include, the Swiss Chinese Chamber of Commerce in Beijing will also be supporting the event. "We are very happy to support Creative Renaissance" comments Pauline Houl whom is the Secretary-General of the Swiss Chinese Chamber of Commerce in Beijing and the co-founder of Clubelysee.com. "As one of the world's most innovative nations, Switzerland has been enjoying an exclusive reputation in the fashion and design field as well as a number of emerging designers and artists. We decided to partner with Creative Renaissance because we feel it is a good platform for online creativity and innovation and would also like to promote young creatives in China as a good cause, "says Aden Kim, CEO of Clubelysee.com.
"As the host of this event and lifestyle hotel the Renaissance Beijing Capital Hotel is delighted to offer our venue as a platform for all talents to showcase their creativity", comments Ms Angela Pan, the General Manager of the Hotel.
Guests who are interested in this event, can register by emailing awesome.info@buzz-cloud.com or call +86 1851 373 7601
About Speakers: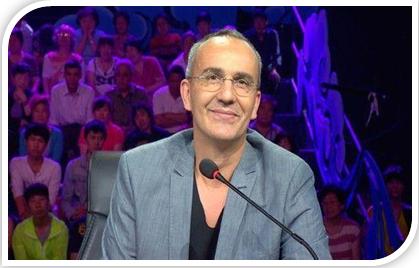 Lao Luo: Composer, producer and director — Lao Luo (birth name Robert Zollitsch) has become a multidisciplinary figure and leading voice in the field of Chinese-art music. Over the past 20 years, he has been weaving a delicate balance of his personal influences in both Chinese & European culture, fusing them into a style that is uniquely Lao Luo. His works, reaching far beyond traditional genre borders, stand out among contemporary Chinese compositions for their path-breaking innovation, paired perfectly with powerful roots in Chinese tradition.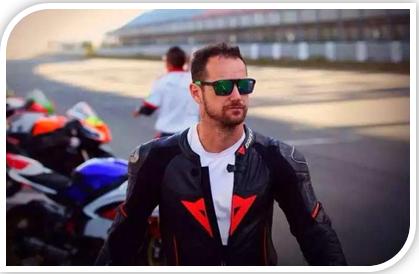 Flip Sorée: Global Creative Director at CIG Advertising China. Previously worked for Q & R as Group Creative Director, Executive Creative Director of PAE Media Beijing and Creative Director of DDB, Flip has a truly adventurous mind and is an award-winning creative with an established presence in China.
Li Yang: An elite Chinese boxer. He has been victorious during many national and international matches. He is best known for winning a featherweight bronze medal at the 2007 World Amateur Boxing Championships in Chicago and fought at the 2008 Beijing Olympics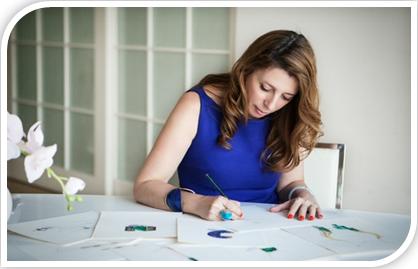 Paloma Sanchez: A GIA-accredited Gemologist and jewelry designer who searches the globe for exquisite, museum-quality stones. Each stone is unique; therefore each piece of jewelry she creates is one-of-a-kind, as was its journey to becoming a precious stone. Her expeditions to search for unique stones have taken her to the mines of America, Vietnam, Thailand, Myanmar, Morocco, China, Colombia, Ethiopia, Tanzania, Mozambique, Dominican Republic and Madagascar. She has been based in Beijing since 2006.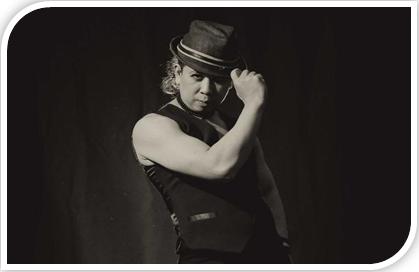 Fritz P. Labinghisa: A professional Latin dance instructor from the Philippines with more than 15 years of danc experience. He arrived in Beijing in 2014 and is a popular figure among Beijing's five-star hotels and clubs. He was organizer of the most prestigious Latin Night Party at Suzie Wong Club from 2005 to 2011. He is the founder of Beijing Salsa Dance Studio and is most recently developing the city's Kizomba and Bachata scene.
About BUZZ CLOUD
Lazius Kaye, Director of BUZZCLOUD Pte. Ltd. was featured in CNN, Channel News Asia, the Singapore Straits Times, Marketing Magazine, Ad asia and other publication for his contribution to the entertainment circuit in Singapore from 2007 to 2012.
Created in 2013, Buzz Cloud serves for purpose to connect and promote creatives with businesses and professionals.
About Renaissance Beijing Capital Hotel
Beijing's Ultimate Lifestyle Hotel and located in CBD.
Why can't a business trip also be a journey full of inspiring discoveries? Renaissance Beijing Capital Hotel, a Marriott Luxury & Lifestyle Hotel, is the ultimate lifestyle hotel in Beijing. Surrounded by upscale shopping malls, numerous of intriguing restaurants and amazing bars in Shuangjing area. The hotel puts you in the heart of Beijing Central Business District; 35 minutes away from the International Airport.Our property offers the perfect blend of comfort, with 522 spacious guest rooms including 37 well-appointed suites. Our International Chefs' team proposes a delicious international and authentic cuisine which should delight your senses. With more than 2300 square meters function space, elegantly decorated, the Renaissance Beijing Capital can satisfy all your business and social events requirements.To end a perfect day in Beijing, enjoy our signature Touch Spa and health club before letting you be pampered in our Club Lounge on the 24th floor. You spend life working. Discover the world as you go.