Designer Kathrin von Rechenberg's Autumn / Winter 2016 Collection
Kathrin von Rechenberg's new collection, inspired by east Asia's grandest and most sumptuous gardens, continues her chic reinterpretation of timeless clothing design using the finest natural fabrics - merino flannel, cashmere and her signature fabric, tea- silk - that embrace comfort and flexibility. This year's cutting edge autumn /winter collection mirrors the contrast between geometric lines and shapes with the movement and flow of plants, foliage and trees that blend and interact seamlessly in perfect harmony. Each signature piece marries lush layers of cloth that suggest linear architectural structures, yet never lose the movement and softness of light, wind and freedom. The wide variety of colors in a garden's magical hues reappear in the collection's fabrics . Each piece celebrates subtle shades of rich tones that meld complexity of concept with playful interchanges of iconic colors that are timeless. Rechenberg's latest collection captures her desire to bring to the city landscape and contemporary customer sophisticated clothes that serve as a reminder of the beauty and mystical soft essence of nature unbridled.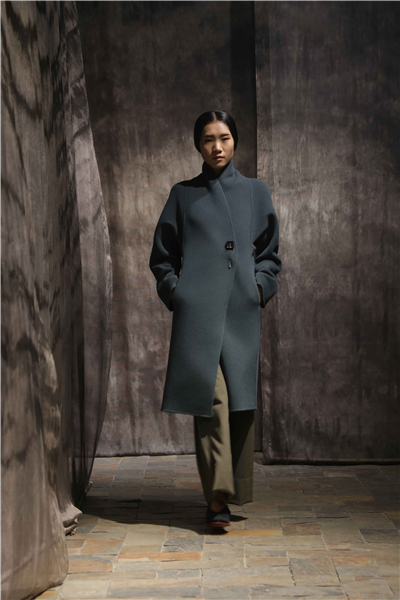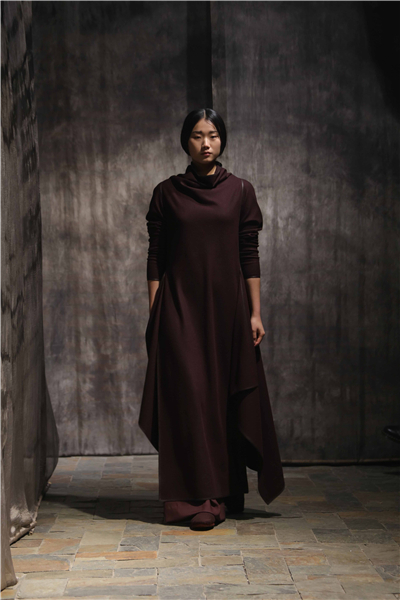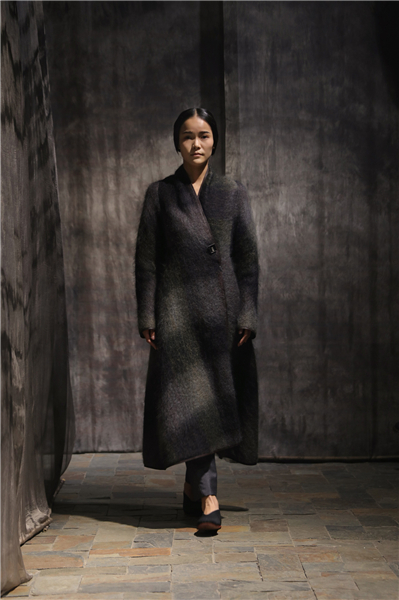 The autumn /winter collection focuses on shapes and patterns that flatter the human form. No line is out of place. Symmetry meets and plays joyously with asymmetry. Rechenberg's lines and angles create mirrors of cloth that unfurl one soft layer onto another. Every piece evokes and embraces soft layers that conform to the body. One iconic piece that perfectly captures these aesthetic and design principles is her rectangular cut, loose mohair/ tea-silk waistcoat, combined with a turtleneck silk jersey top and loose culottes with panels on the sides and leather trim. The fabrics were chosen and designed to drape the body, the hand, the ankle, the shoulder in a way that is utterly natural and unforced. Just as a garden unfolds with depths of colours and lines, so does Reichenberg's new collection offer its customers a variety of looks and shapes that can be worn any time of day and into the evening.
There is a silence and a serenity that often is hard to find in the modern wardrobe. Rechenberg's travels opened her mind to the possibility of creating a line that blends seamlessly, an evocation of natural wonder. Please join us in celebrating the release of Rechenberg's autumn /winter collection inspired by the glory of light and earth within great gardens. Created with shapes that mirror the natural world, steeped and soaked with colours that shine with soft hues that conform and adjust to each wearer's particular dimensionsas grass lovingly surrounds a stone path across a river.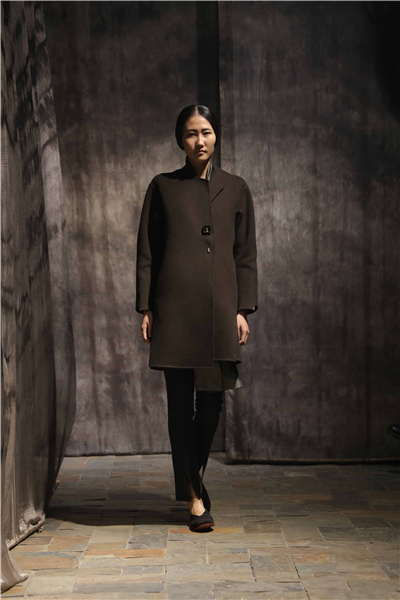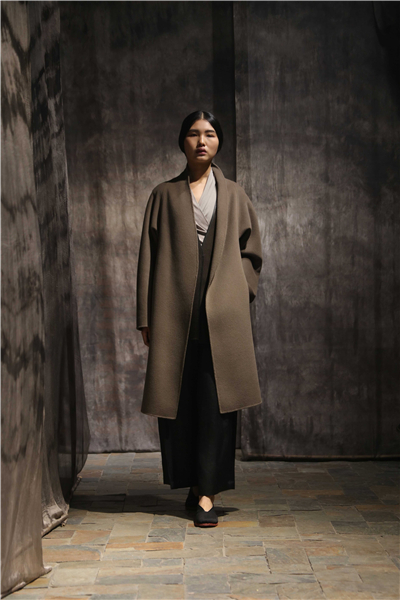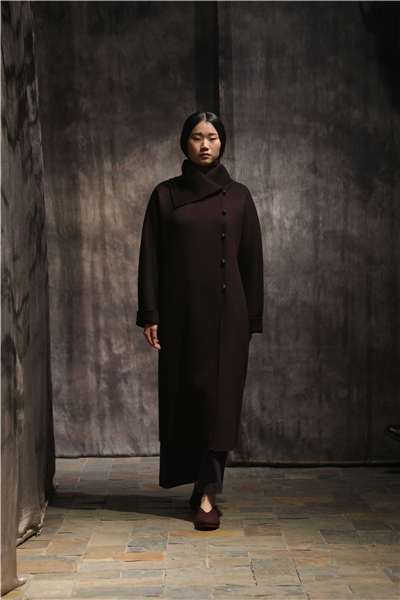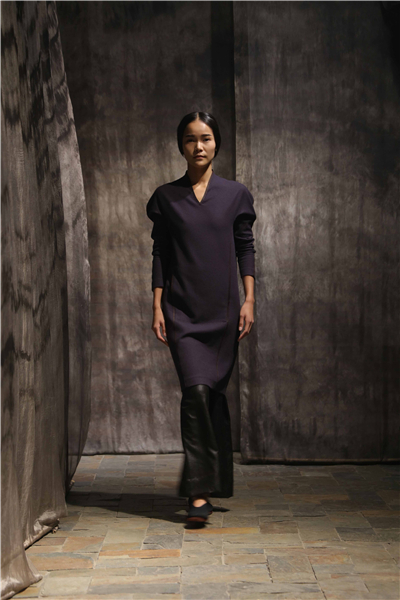 About Tea-Silk
Tea-silk is all but forgotten in present-day China. The Chinese name for it is "xiangyunsha", literally 'fragrant cloud organza'. Its tradition derives from Guangdong Province and dates from the Ming Dynasty (14th to 17th century AD). A complicated dyeing process makes tea-silk unique and precious.
Kathrin von Rechenberg sources the fabric dyed in a traditional dyeing workshop in the
Pearl River Delta where tea-silk processing is still carried out by hand. The silk fabric is dyed 30-40 times with organic plant ingredients and after each dyeing process, laid flat in the open air to dry in the sunshine. Covering it with river mud after the dyeing gives it its characteristic glossy brown/black sheen. This natural and traditional fabric, processed in a completely ecological way, reflects water, sun, sand and changes in temperature. Its luster, like that of the pearl, increases with time. The uneven shading makes the fabric unique. Properly aged tea silk is as rare as fine wine; thus some 'items' are only available in limited quantities.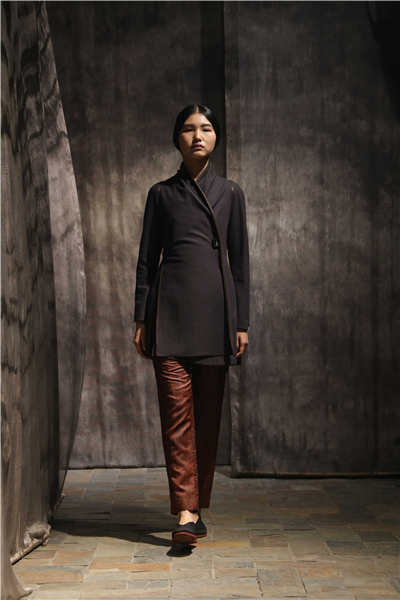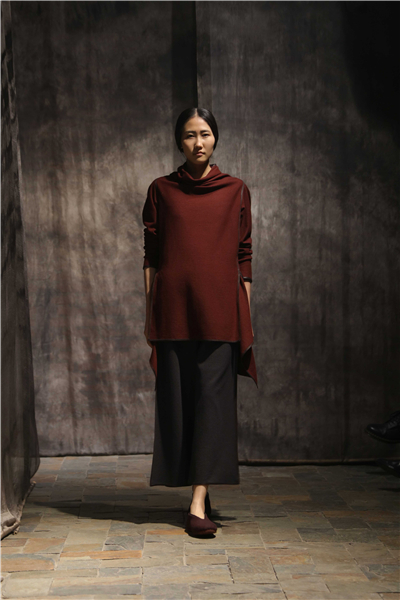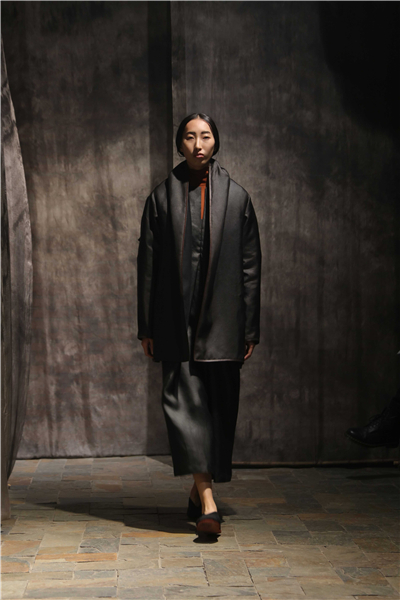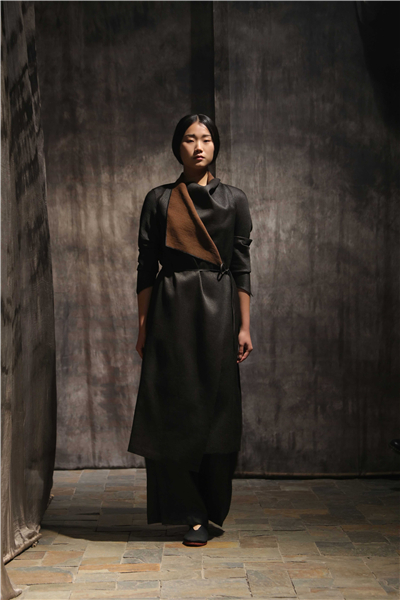 Information about the designer:
Kathrin von Rechenberg came to China after finishing her training at the distinguished fashion design school École de La Chambre Syndicale de la Couture Parisienne and working in various Haute Couture Houses in Paris.
In search of an original fabric for her creations she discovered "tea-silk", which fascinated her because of its quality and how comfortable it is to wear. In her designs she also uses fine natural fabrics sourced in China and Europe.
The rechenberg brand stands for stylish fashion and simple, elegant design, created and produced in Beijing.
The designer herself welcomes customers by appointment to pick out outfits from the collection that will be a true and elegant statement of their individuality, and have them made to a perfect fit. wearer's particular dimensions as grass lovingly surrounds a stone path across a river.